San Manuel Casino Awarded 11th Responsible Gambling Silver Certification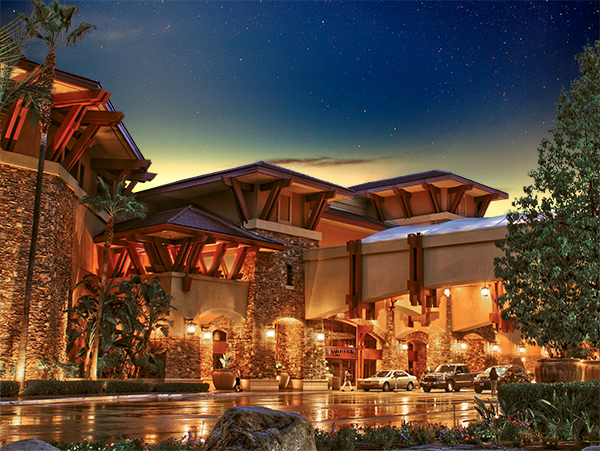 San Manuel Casino Awarded Responsible Gambling Silver Certification For 11th Consecutive Year
San Manuel Casino Recognized by the California Council on Problem Gambling

Highland, Calif. (February 14, 2018) – For the 11th consecutive year, the California Council on Problem Gambling (CCPG) awarded San Manuel Casino the Responsible Gambling Silver Certification. The certification is awarded to casinos that demonstrate a commitment to responsible gaming practices, and are compliant with CCPG Responsible Gaming Establishment Core Principles.

San Manuel Casino participates in a comprehensive program designed to lower the risk of players developing gambling problems, and provides help to those who do. The program includes company-wide training and a series of standards for marketing practices and internal policies.

"We are proud of our eleventh consecutive silver certification. This recognition speaks to our long-standing commitment to not only provide a fun and entertaining gaming experience, but also a safe and healthy atmosphere for our guests," said Loren Gill, General Manager, San Manuel Casino.

The state of California provides no-cost treatment programs for individuals affected by a gambling problem – for confidential crisis intervention and referral services, call the statewide helpline, 1.800.GAMBLER. The helpline is answered directly by trained professionals, 24 hours a day, and seven days a week. Calls are completely free and confidential.

San Manuel Casino is located at 777 San Manuel Blvd., Highland, CA 92346, and can be reached by calling 1-800-359-2464. For more information visit https://www.sanmanuel.com/.

About San Manuel Casino
San Manuel Casino is Southern California's one-stop destination for entertainment and fun. Located just 60 minutes from downtown Los Angeles and a short drive from LA-Ontario International Airport, the casino is operated by the San Manuel Entertainment Authority, an economic instrumentality of the San Manuel Band of Mission Indians. More than 8.3 million guests a year enjoy the latest slots, live poker and Vegas-style blackjack, high-limit gaming, incredible entertainment, sumptuous dining and a generous player's reward program. Since 1986, players have received over $2 billion in cash, prizes and giveaways, making any visit to San Manuel an exciting and memorable experience.

ABOUT CCPG
CCPG is a non-profit organization, founded in 1986, dedicated to assisting problem gamblers and their loved ones by promoting awareness, education, research, prevention and treatment for problem gambling. CCPG is one of 33 state affiliates of the National Council on Problem Gambling.