San Manuel Casino and AEG Renews Partnership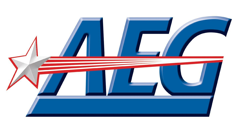 AEG AND SAN MANUEL CASINO CONTINUE TO BRING THE BEST IN ENTERTAINMENT WITH RENEWED PARTNERSHIP
New Agreement Spans STAPLES Center, StubHub Center, LA Kings, LA Galaxy, Ontario Reign and Marquee Events at L.A. LIVE
LOS ANGELES – May 2, 2018 – For the 10th year, San Manuel Casino and AEG, two leading entertainment companies, are strengthening their relationship through a new, comprehensive agreement. This renewed partnership will expand the casino's presence across AEG's well-known Southern California assets, including L.A. LIVE, STAPLES Center, StubHub Center along with the LA Kings, LA Galaxy, and the Ontario Reign, professional sports franchises.
The new agreement will focus on the valued relationship between the two entities while highlighting San Manuel Casino as a one-stop destination for the latest in gaming, dining, and entertainment.
"Through our partnership with AEG we will continue to provide our guests exclusive access to world-class sports and entertainment events in Southern California, including the Inland Empire communities," said San Manuel Casino General Manager, Loren Gill. "We are excited our guests will have a chance to be part of thrilling moments both on the casino floor and while watching our partner teams and entertainment offerings at these iconic venues."
"Both San Manuel Casino and AEG are known as mainstays of the Southern California entertainment community," said Russell Silvers, COO, AEG Global Partnerships. "Over the past nine years, we've been able to build our relationship with them across some of our most iconic sports and entertainment assets in Los Angeles as well as through a variety of charitable initiatives. We look forward to continuing our work together, deepening our ties to San Manuel Casino and the communities we both serve."
San Manuel Casino will also continue to have a presence through premium designations at STAPLES Center with the San Manuel Club and at the StubHub Center's newly unveiled San Manuel Platinum Club.
About San Manuel Casino
San Manuel Casino is Southern California's one-stop destination for entertainment and fun. Located just 60 minutes from downtown Los Angeles and a short drive from LA-Ontario International Airport. Millions of guests each year enjoy the latest slots, live poker and Vegas-style blackjack, high-limit gaming, incredible entertainment, sumptuous dining and a generous player's reward program. Since 1986, players have received over $2 billion in cash, prizes and giveaways, making any visit to San Manuel an exciting and memorable experience. For more information on San Manuel Casino, visit www.SanManuel.com and follow us on Twitter, Instagram and Facebook.
ABOUT AEG 
Headquartered in Los Angeles, California, AEG is the world's leading sports and live entertainment company. With offices on five continents, AEG operates in the following business segments: AEG Facilities, which is affiliated with or owns, manages or consults with more than 200 preeminent arenas, stadiums, theaters, clubs and convention centers around the world including The O2 Arena, the Sprint Center and the Mercedes-Benz Arenas; AEG Presents, which is dedicated to all aspects of live contemporary music performances, including producing and promoting global and regional concert tours, music and special events and world-renowned festivals; AEG Real Estate, which develops world-class venues, as well as major sports and entertainment districts like STAPLES Center and L.A. LIVE; AEG Sports, which is the world's largest operator of sports franchises and high-profile sporting events; and AEG Global Partnerships, which oversees worldwide sales and servicing of sponsorships including naming rights, premium seating and other strategic partnerships. Through its worldwide network of venues, portfolio of powerful sports and music brands and its integrated entertainment districts, AEG entertains more than 100 million guests annually. More information about AEG can be found at www.aegworldwide.com. 
Media Contacts: 
Kristi Mexia
Beck Media and Marketing for AEG Global Partnerships
kristi.mexia@beckmedia.com
310-300-4800