San Manuel Casino Amps Up Executive Team Following Expansion
SAN MANUEL CASINO AMPS UP EXECUTIVE TEAM
FOLLOWING EXPANSION GROUNDBREAKING

Casino looks to transform brand and continue growth with COO appointment and CMO hire
Highland, Calif. (August 8, 2018) – San Manuel Casino today announced the appointment of Peter Arceo to Chief Operating Officer and the hire of Rikki Tanenbaum as Chief Marketing Officer. Elevating Arceo from his former role as CMO to that of COO, combined with Tanenbaum's proven track record of leading senior marketing teams in the casino and hospitality spaces, will progress San Manuel Casino's growth trajectory to become the top Southern California entertainment destination. The appointment and leadership addition follows the casino's most recent announcement that it broke ground on plans to add its first onsite luxury hotel, a world-class entertainment venue, as well as an array of state-of-the-art amenities including new dining experiences, retail and event spaces and more.

"From the moment Peter joined our team, he has been a key part of our executive team and a critical part of our success," said San Manuel Casino General Manager, Loren Gill. "Rikki's history of making magic happen made her addition to the San Manuel Casino team a no-brainer. We have no doubt that both Rikki's experience combined with the growth Peter has stimulated for the casino will lead further success as we usher in a new era and continue this thrilling adventure."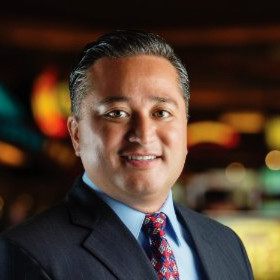 Arceo joined San Manuel Casino as Chief Marketing Officer in August 2015. Among other accomplishments, he has taken the casino's 'All Thrill' advertising campaign to the next level and made guest services a top priority. In his new role, Arceo will support the day-to-day management of the casino, develop talent and continue to enhance the overall brand experience for employees and guests.

Together with the management team, Arceo will continue to be a guiding force as San Manuel Casino seeks to become a top entertainment destination in the US. In her new role, Tanenbaum will help transform the casino by driving growth, utilizing customer-focused relationship marketing and implementing best-in-class, cutting-edge technology investments. She will report directly to Gill and have responsibility for a number of direct and indirect reports.

Prior to joining San Manuel Casino, Arceo served as Vice President/Chief Marketing Officer for the Salt River Pima–Maricopa Indian Community's Casino Arizona and Talking Stick Resort in Scottsdale, Arizona. Arceo holds a Bachelor of Science in Hotel Administration from the University of Nevada, Las Vegas, and a Masters of Business Administration from the University of Southern California.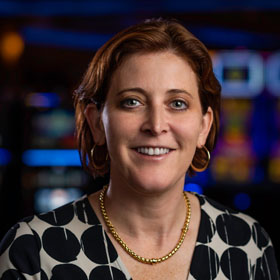 Before joining San Manuel Casino, Tanenbaum led top marketing teams across a range of casino and hospitality brands including MGM Resorts International, Walker Digital Gaming, Viejas Casino, Penn National Gaming, Caesars Entertainment and Landry's Golden Nugget Casinos. Her expertise in management and strategic planning and execution have helped Tanenbaum transform and shape brands within the casino and hospitality industries.

About San Manuel Casino
San Manuel Casino is Southern California's one-stop destination for entertainment and fun. Located just 60 minutes from downtown Los Angeles and a short drive from LA-Ontario International Airport. Millions of guests each year enjoy more than 4,700 of the latest slots, live poker and Vegas-style blackjack, high-limit gaming, incredible entertainment, sumptuous dining and a generous player's reward program. Since 1986, players have received over $2 billion in cash, prizes and giveaways, making any visit to San Manuel an exciting and memorable experience. For more information on San Manuel Casino, visit SanManuel.com. and follow us on Twitter, Instagram and Facebook.