11th Consecutive Season Partnership With The Los Angeles Dodgers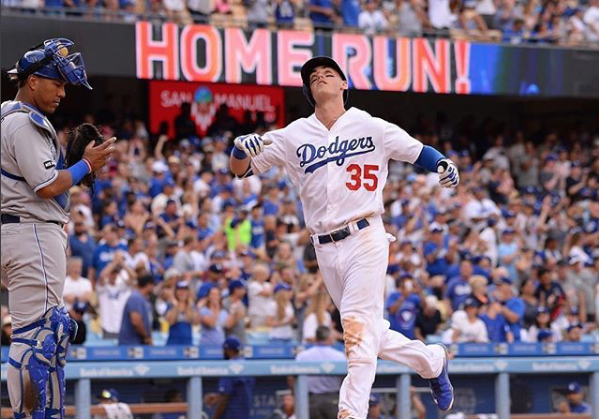 San Manuel Casino and the Los Angeles Dodgers Are Proud to Announce
Their Partnership for the 11th Consecutive Season
Highland, CA (March 28, 2018) – San Manuel Casino and the Los Angeles Dodgers have announced an extension of their partnership for the eleventh consecutive season. This sponsorship will continue the collaborative efforts between San Manuel Casino and the Los Angeles Dodgers of giving back to communities in the Inland Empire.
"We are thrilled to continue our partnership with the Dodgers as we head into another new baseball season," said San Manuel Casino General Manager, Loren Gill. "Our partnership provides a great avenue to connect with our guests and Dodger fans across Southern California. We look forward to another winning season and continued success with the Dodgers."
"We're thrilled to extend our longstanding partnership with San Manuel Casino," said Michael Wandell, Dodger Senior Vice President of Corporate Partnerships. "Our two brands are synonymous with winning, fun and world class hospitality. We're incredibly proud of how our partnership continues to evolve including expanded touch points throughout the Dodger experience and a dynamic joint community service initiative."


In addition to joint hospitality and marketing opportunities, San Manuel and the Dodgers will collaborate with the Los Angeles Dodgers Foundation and the San Manuel Band on Mission Indians on several community events within the Inland Empire. These events will give local youth the opportunity to meet Dodger legends and alumni through baseball clinics and to give back locally by planting community gardens and participating in days of service

San Manuel Casino is located at 777 San Manuel Blvd., Highland, CA 92346, and can be reached by calling 1-800-359-2464. For more information visit www.sanmanuel.com/.

About San Manuel Casino
San Manuel Casino is Southern California's one-stop destination for entertainment and fun. Located just 60 minutes from downtown Los Angeles and a short drive from LA-Ontario International Airport. Millions of guests each year enjoy the latest slots, live poker and Vegas-style blackjack, high-limit gaming, incredible entertainment, sumptuous dining and a generous player's reward program. Since 1986, players have received over $2 billion in cash, prizes and giveaways, making any visit to San Manuel an exciting and memorable experience.